Being a hairstylist is packed full of lovely benefits (and crazy experiments and belly laughs, among other things), but if you told me when I was in cosmetology school that I could potentially save a future client's life, I'm almost sure I wouldn't have believed you. Today, though? I'd 100 percent believe you, thanks to the Melanoma Foundation of New England (MFNE).
So, if you love the sun, as I do, read on.
MFNE and the Harvard School of Public Health have teamed up to develop a program called The Skinny on Skin (S.O.S.) Its program, focused on melanoma detection, educates haircare professionals across the country on how to spot suspicious lesions on a client's skin and scalp. This is revolutionary and massively important because, on average, a person visits the dermatologist once a year, if that, yet they typically visit their hairstylist every six to eight weeks.
See where I'm going with this?
"Beauty Industry professionals are in a unique position to act as a line of defense for their clients. If we can use this program as a catalyst for opening the discussion about Melanoma with a client, we are doing our job as an awareness organization," says Deb Girardi, Executive Director of the MFNE.
Although only six percent of all Melanomas occur on the neck and scalp, they account for approximately 10 percent of all Melanoma deaths. Melanoma is the second-most common form of cancer among teens and young adults ages 15-29.
A key part of the S.O.S. training is called "Skin Selfies." Based on the education received through the program, stylists should be able to recognize what a "normal" skin lesion looks like, versus a suspicious growth. If there is anything unusual on the head or scalp, we as stylists should suggest that the client get it checked, and take a picture of it so they can document any changes that may occur.
The beautiful news? Melanoma prevention is totally possible in the majority of cases. In fact, melanomas diagnosed in the early stages have a high chance of being completely cured. Stylists are being trained to look out for marks with an irregular shape, color, or one with a changing appearance (this means taking a skin selfie at every appointment to record changes). Also, it's important to note any lesions that look like scars, but won't heal or are wart-like in appearance.
Keep this in mind, though: although a stylist is encouraged to acknowledge the presence of anything suspicious, we can't attempt to diagnose it outright, as to avoid unnecessary panic. We want you to feel beautiful and serene in our chairs; not freak you out. Still, we want to keep you healthy… and we want you to stick around so that we can continue beautifying your hair and seeing your gorgeous, smiling face reflecting back in our mirror!
"The Skinny on Skin has been one of our most successful and in-demand programs to date," says Deb Girard. "Beauty Industry professionals are eager for professional development opportunities, and this program fits the need."
S.O.S. training program is partnered with Paul Mitchell, Modern Salon media, The Harvard School of Public Health, and The Patrick Dempsey Center for Cancer, Hope and Healing.
So what does this mean for you?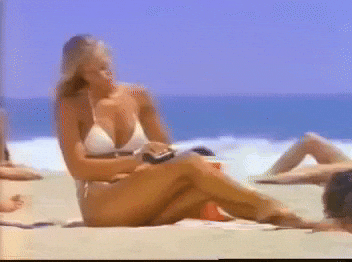 Be on the lookout and be proactive for your own health and safety, especially after those long, sunny days spent stretched across a sandy beach. And, if you're a hair stylist, make a pact with yourself right now that you'll never be too timid to mention anything suspicious you spot on a client's neck or hairline. You never know—their life could depend on it. 
In the meantime, don't shy away from the sunscreen. In the spirit of summer, grab yourself a bottle of coconut-scented, non-toxic sun protection for your body, and then try Ilia's award-winning tinted facial serum that offers intense hydration and smoothing, coverage and high sun protection all in one. And, hey, if you agree that sun protection is a virtue, but don't want to skimp on that sexy summer tan, look no further than Chocolate Sun's Organic Glow Sunless Tanning Cream.
If you're a beauty professional, you can learn additional information or schedule a training seminar for your salon here.