If you're feeling "stuck," you've come to the right place. It is important to remember that not every season will play a starring role in the beautiful big picture of your life – some are for expansion, but others are for contracting. Because you can only appreciate a period of high-flying celebration to the degree that we have encountered its lowly opposite.
So if you have been feeling uninspired, "in a funk," or bored out of your bloody mind, approach this time as an opportunity to more richly experience what is on its way.
Personal Rejuvenation Rests Sweetly in the Realm of 30 Days
Research has revealed that it takes approximately 30 days for one's brain to cultivate a new habit or mindset.
In the 1990s, during the earlier days of its space program, NASA wanted to prepare their astronauts for the great unknown by acquainting them with the discomfort of the unfamiliar. In order to facilitate this, each astronaut was required to wear a pair of goggles  – but not just any ordinary goggles. These lenses flipped their vision upside down, and they were required to wear them 24 hours a day, with zero breaks.
Many of the astronauts whined and shouted physical and emotional distress initially. But, over time, each began to rest cozily into their new perceptions.
The scientists conducting the experiment determined that if the astronauts could tolerate the discomfort for at least 26-30 days without any period of rest from the experiment, each person's brain began to create new neural pathways which "reconfigured" their brains to perceiving the world normally again. Their brains actually learned to "flip" the world back into place. How fascinating is that? This means your brain can do this, too.
Below is a list of 41 ideas, created to unlock the gate which has confined you to your whatever type of rut you have crawled inside of. Each suggestion was written to inspire you to "play" your way out of your pit. Please get inventive and form your own.
The idea is to "break up" the mundane and introduce new ideas into your life which will rewrite and redesign your brain's neural pathways, which truly is the key to digging yourself out of whatever creative, financial, emotional or physical ditch you are wallowing in.
As you read, I dare you to release whatever is stale and old, and to give birth to something new. Sometimes we become hostages to an idea, season or relationship which has reached completion. It may have once been wonderful or awful, but – either way – no longer serves any purpose.
Know this: If you're feeling stuck, you aren't. You've just got to recover your wonderment, and then play your way out of it.
Enjoy.
1. Clip a hilarious comic from a magazine or newspaper and stick it to your bathroom mirror.
2. Find a time in history which interests you, and immerse yourself into it fully. Explore books, fashion, dialect, films, documentaries, and music in celebration of the era.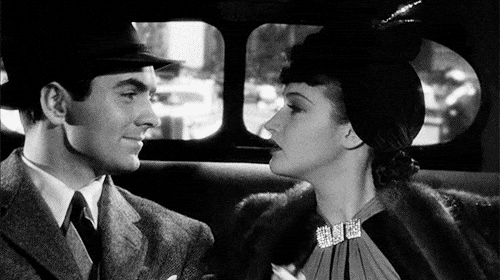 3. Some foods are nurturing to our bodies, while some are nurturing to our souls. Spend an afternoon or evening preparing a favorite dish from your childhood. Make sure it is something which will evoke soul-stirring and joyful memories.
4. Write down three things you desire greatly. Find three pennies, dress yourself in your favorite outfit and find a fountain. 
5. Buy new towels or bed linens in bright colors. No beige, cream, tan or khaki allowed.
6. Find the most chaotic and disorganized room or area of your home and, corner-by-corner, patiently unravel its clutter.
7. Watch a thought-provoking, tear-jerking documentary that has absolutely nothing to do with any aspect of your life.
8. Donate blood and light a candle in honor of whoever's life you may have helped save.
9. Visit a local comedy club's amateur hour.
10. Find a festival outside of your cultural norm, and attend it. I once attended a Native American festival, and it inspired an essay which earned me praise from a college professor I immensely respected. More importantly, though, it refueled my zest for writing.
11. Make a list of your five greatest life accomplishments. It doesn't matter if your victories are winning the state championship, completing your doctorate, learning to juggle or surviving middle school gym class. Just list whatever provokes you to beam for a moment with gratitude, pride and – perhaps! – relief. You're a survivor, baby.
12. Spend an hour on Google Earth exploring legendary landmarks and buildings you haven't given much thought to – perhaps since your last high school field trip.
13. Rearrange your living room. Get rid of that chair with the broken arm rest. Perhaps you should change the curtains, too.
14. Make a list of five people, living or dead, who compel your mind to swell with inspiration each time their face or name passes through it. Write down why you are inspired by them. Be grateful
15. Choose a city you've longed to visit but never have. Create a Pinterest board devoted entirely to celebration of that city and, perhaps, begin planning your trip there.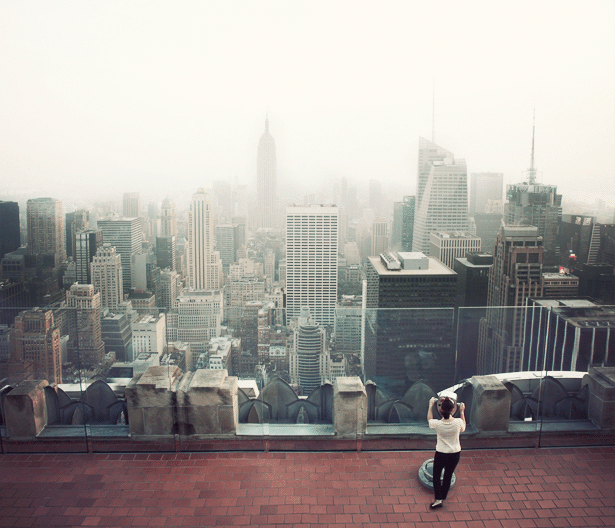 16. Buy yourself a pair of socks that give you that "aahh" feeling.
17. Invent a new beverage or cocktail. Get creative with it, and name it after a song, person or memory which makes you smile.
18. Buy a puzzle and devote an entire evening to mastering the silly thing.
19. Write a handwritten and delicately-crafted letter to your most beloved family member; living or dead.
20. Find a cozy coffee shop and eavesdrop on others while sipping your latte.
21. Warmly permit that visibly stressed-out person to pull out in front of you in traffic. Smile at them.
22. Leave out some bread for the birds.
23. Watch a TED Talk given by a person you are unfamiliar with.
24. You know that thing in your home which chronically annoys you? The squeaky door, the loose henge, the broken drawer, the dishwasher that hardly works, the filthy coffee pot? Fix it.
25. Take a stroll through your local hiking trail. Collect the most beautiful and unique leaves.
26. Conduct your own evening of pampering, ensuring to eliminate all possible disruptions. Be sure to involve your favorite scented candles, incense, champagne, and chocolate truffles.
27. Consider the greatest stressor in your current life. Make a list of five people who have triumphantly recovered from something far, far worse.
28. Think of a person you are at odds with but wish to no longer be. Speak to them in your mind, apologizing and making amends until you feel the animosity "release."
29. Find a quote that illuminates you, and have it printed on a coffee mug in your favorite color.
30. Read an article on a subject you are passionate about, but written by someone with a viewpoint contradictory to your own. Have an open mind with no emotional or egocentric attachment, simply digesting the author's perspective with no pressure to change your opinion.
31. Go to that familiar restaurant where you quit looking at the menu long ago because you always order the same thing anyway.  Explore the menu and order an item you've never paid attention to.
32. Pop some popcorn. Take a moment to relish the sounds and the smell before you enjoy the taste.
33. Try a weird flavor of gelato.
34. Plant something. Document its growth.
35. Embark on a day road trip. Gather all of your favorite snacks and music, and make sure you have plenty of space on your camera. Take pictures of anything that inspires you along the way.
36. Visit an international market and try three foods you have never heard of. Even consider the ones which make your head jerk and your nose scrunch.
37. Visit your local florist and hand pick each flower to design a bouquet to display for no one's pleasure but your own.
38. Play a harmless prank on a friend or co-worker (who conveniently happens to be a good sport). 
39. Bake something and gift it to a local charity, shelter or neighbor.
40. Spend an afternoon driving and dreaming through neighborhoods of houses you either cannot afford or would never dare to live, but imagine as your home in an alternate universe or another life.
41. Read a local newspaper, page by page, from a city you've never traveled to.