I felt like I'd been kicked in the teeth. I stared down at my phone screen in disbelief, reading an icy email that announced a magazine story I'd spent two years devotedly championing was officially on its deathbed. An editor had shot it in its big, beautiful heart, reducing its existence to a paragraph of a lackluster goodbye. And that realization brought a level of devastation I wasn't prepared to digest.
For so long, I'd felt possessed to see the project through. I stole late hours while on a romantic trip in the mountains with my husband. I burrowed in coffee shop corners in order to cram in moments of work in between other meetings. I pored over countless studies on the subject matter, interviewed 43 people across multiple time zones and channelled every shred of excellence toward fulfilling my end of the agreement.
My editor guaranteed me, over and over again, that my efforts were going to be worth my while. I trusted that they would, finding bursts of euphoria within my diligence–often fantasizing about the possibilities within it all.
But my greatest fear had come true. And there I was–choking on the news that my hard work had been tossed into the wastebasket. Worst of all, people I'd entrusted with my idea had pulled the wool over my eyes through the process of its annihilation. I felt cheated, manipulated, undermined and undervalued. And I was seething with anger.
Those monsters! How could they?
Though it seemed, in the moment, that no one else on Earth had ever been sliced with such glaring disrespect, the truth is that I wasn't alone. If you're going to reach for anything in this life, don't expect to be a stranger to setbacks. Although, when you find yourself in that space, it feels like you're the only one slithering across those grounds, left to fend for yourself. It might even feel like you'll never find your way out of it. But, if I may, let me breathe some truth back into your doubt and sorrow: you not only can overcome this misfortune, but you must.
[epq-quote align="align-center"]"When you are no longer willing to be puppeteered by another's approval, you no longer have anyone rationing out your power."[/epq-quote]
So, whether a big, shining career opportunity vanished into the blackness or your precious relationship combusted without warning, ahead are five incontestable reasons to pick yourself up, dust off your knees and reclaim your power in the wake of a setback. You have what it takes to triumph over any level of failure and rejection. And, hey, in the process, you might even lock arms with a level of confidence and unstoppability you never dared to dance with before.
Are you ready? Let's do this.
This setback, no matter how grave, doesn't define who you are.

Just as you're not defined by a single birthday, you're not defined by a single event. This life of yours is far bigger than whatever it is you're moving through. You're not characterized by another person's ability to validate your worth, align with your ideas or honor your investment. Melt into this knowing, allowing it to make you fiery and dangerous. Because when you're no longer willing to be puppeteered by another person's nod of approval, you no longer have anyone controlling your volume or rationing out your power.
You alone get to decide how and when your energy and power sources will be charged. Got it?
You've got resilience in your DNA.
If you explored your lineage, whether by examining the lives of your parents or your grandparents, or perhaps shuffling back multiple generations to uncover a riveting tale of survival that rocks you, you'd find evidence of someone in your ancestry who persisted through the unimaginable. Maybe they survived a war, or a famine, or extreme injustice, or a disastrous act of God.
So don't let a lousy day or a crummy week cause you to forget the strength embedded within your legendary roots. Call upon the fighting spirit with you. Then, you'll realize: this situation, albeit stressful or sad, is so hilariously smaller than you.
You're the boss of your self-belief.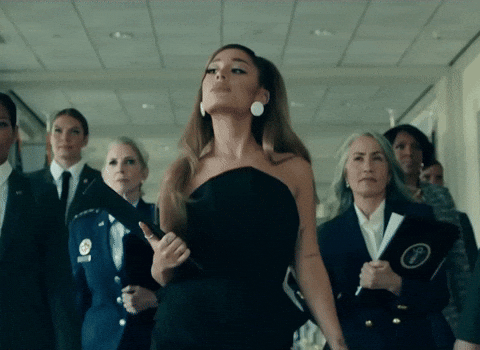 You call the shots, baby. Which is also to say that, if you've allowed some higher-up at your workplace, or a dangling carrot of a career opportunity, or some alluring love interest to act as the CEO of your self-belief, it's time you fire them. And never, ever again give another person authority over the way you perceive yourself.
It's no one's responsibility to whisk into every disheartening situation and handcuff you with confidence; that's a job only you can fulfill. And it's the most important one you'll ever have.
Every person you admire has fallen fast and hard on their face.
Every celebrity you emulate, every entrepreneur you look to for inspiration, and every Fortune 500 company you roll out your hard-earned dollars to support has been—at least once— slammed with a setback so severe they were convinced their glory days were over. They may have wallowed in the bloodbath of a plan that was once alive and stretching with promise, but had since lost its pulse.
I adore designer Vera Wang's story of reinvention. Long before she crafted and sold millions of high-end wedding gowns, she was a figure skater who failed to make the cut for the U.S. Olympic team. And, in the years that followed, she graduated from college and ventured into the world of editorial, accepting employment at Vogue magazine. She gave the publication 17 years of her passion and skills before being rejected for its editor-in-chief position.
And I can imagine she was probably disheartened–perhaps humiliated. But, as defeated as she may have felt at the time, those slamming doors only served to reroute her toward the endeavor she was meant to fulfill–the one that launched a multi-million dollar fashion empire. In fact, according to Forbes, Wang's estimated net worth was $420 million in 2015. That's a gobsmackingly superior figure to what she might have earned as Vogue's editor-in-chief.
Right?
So, here's the deal: within every success story, there exists a tale about a thing that was so furiously wanted once upon a time, but never had. While it's OK to grant yourself space to grieve, you must not stay there. Your most lucrative opportunity could be whistling right around the corner, chanting for your arrival.
Meet your new mantra: "Every rejection is rerouting me in a more powerful direction."
Sometimes the most commemorative chapters of our lives are only made possible by the disappointing ones that came before it. There's always a magic lesson behind every closed curtain, and a rebirth yawning and stretching out its arms and legs in the midst of every ending.
After I recovered from the shock of editors murdering my story, I saw the opportunity within its death. The truth was that theirs was not the only appropriate media platform to champion the story to the public–not at all. I'd hinged everything on their willingness to publish it, but that slamming door gifted me with the ability to explore options better suited to its concept. It also helped me discover what I'm truly made of. And, most deliciously, two months later, after another powerful media story had published a different slant on the issue, I got yet another email in my inbox–this time asking me to resuscitate it.
That's right. This time, they were waiting on me.
Make no mistake about it–I was for sure popping my collar. It felt delicious to have finally proven that what I'd known all along–years before any other journalist or editor had cared about the story–was important and true and worthy of being illuminated. But, ultimately, even if they'd never come back to me, I got the chance to learn that there's freedom in every unraveling—even when unforeseen and unwanted. Through the setback and the tears and the sick feeling in my stomach, I was given a front-row seat to my own self-belief and strength. Instead of looking to them for my success, it forced me to turn within. 
So, congratulations, my friend. This is not the time to give up. You're just getting started. Welcome to your Independence Day.
**
If you're ready for deeper conversation around rewriting your most limiting beliefs and patterns, and build a tomorrow that you're madly in love with in the process, grab my luminous, science-backed program, the 21-Day Radical Life Renovation:Heal the Past, Reclaim Your Power and Design a Future You Love. Because it's time to bounce back from those setbacks, and get those dreams off of your vision board and into your reality.