You've heard the sage advice countless times, in a variety of ways: "You can't love anyone else until you learn to love yourself." And, cliche as it may sound, it's true. The most precious relationship you'll ever have is the relationship that never requires you to look too far: the one you have with yourself.
Studies show that those with high self-esteem are more likely to experience joy in their day-to-day lives, as well as find the confidence to reach for their most ambitious goals. But, going further, a healthy self-love climate can also make you more resilient in the face of scary challenges and less likely to spiral out in the wake of heartbreaking setbacks–whether it's recovering from a nasty breakup or failing at your dream business idea.
The bottom line? You need you most of all. You can't get anything done in this world if you don't have your own back, unconditionally. Honoring the space you take up on this planet, including its scope of desires, experiences and needs, is the foundation to a fulfilling and successful life. In fact, when I interviewed Dr. Edith Eger, renowned psychologist and Holocaust survivor, earlier this year for an O, the Oprah Magazine story covering the dangers of being a hopeless romantic, she said, "You're the only one you can ever really lose."
Obviously, learning to patch up the relationship you have with yourself is wildly complex and nuanced. Damaged self-esteem might have deep roots in early childhood trauma, attachment dysfunction with a parent or narcissistic abuse from a lover, among other emotional injuries. And, while strengthening the bond within will never be as simple as dancing to Lizzo in your bedroom mirror, filling your vanity with rose quartz or soaking in a bubbly bath (albeit delightful and lovely practices), healing begins with brave, uncensored honesty–with yourself. Ahead are 14 clues that you need to do exactly that.
When someone seems cold, distant or irritated, you work overtime to figure it out–and fix it.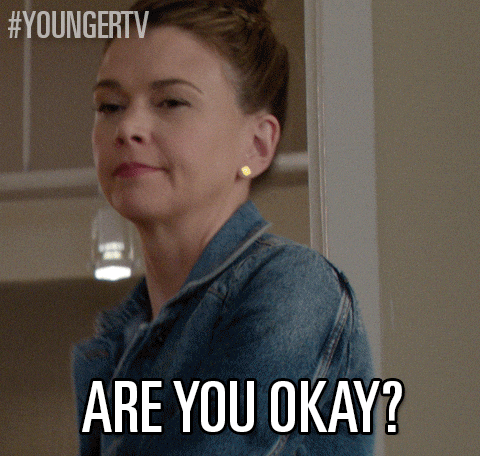 You need the air to be okay between the two of you, at whatever cost. Because, until it is, you'll feel anxious and frenzied and sick to your stomach, and you won't be able to concentrate on even the simplest tasks. 
Although it's natural to want to be on good terms with those you care about, this involves taking people-pleasing to extremes–betraying your own personal boundaries, needs and sense of peace. Tiptoeing around someone else's emotional firestorms or waiting around in misery for their disappearing act to expire is not cool.
So, if you find yourself taking responsibility for a friend or loved one's stormy mood swings, or martyring yourself in order to slide back into their good graces, you might have some self-exploration to do.
You change who you are to match a love interest or someone you admire.
I once knew a girl who was three or four different women in the span of a year. She took the concept of being a chameleon to an interesting dimension. One season she was a paranormal enthusiast–an expert on haunted spaces and ghostly investigations and spook culture, documenting her adventures all over social media. Next came the shots of her clapping nervously at football games and posing in jerseys. I watched her interests, language, musical tastes, style and political views shift continuously and wildly, always morphing into a mirage of her current love interest or role model.
I often wondered, "Who would she be if she let herself be alone?" If this resonates, you might ponder why you keep turning your back on yourself in an effort to be loved by someone else. 
You withhold a problem that gnaws at you or hurts you, even though you're dying to bring it to light.
Confront them? That's unfathomable! What if they lash out at you or–worst of all–leave you in the dust?
If you live in fear of rattling someone's cage, even though you're living a lie or harboring a concern that's eating away at your sense of peace, you might ask yourself why you've come to believe that keeping the peace with them is a higher priority than respecting your own needs. 
Abusers, con artists and narcissists are drawn to you like a magnet.
It seems like those monsters can find you anywhere–in a crowded bar, on a street corner, on a dating app. You wonder if you'll ever find a partner who doesn't belittle you, manipulate you, undervalue you or betray your trust. 
Ring a bell? If so, the truth is likely that you're attracting what you believe, at your subconscious core, that you deserve. Which means you might have some extensive mental examination around relationships and worthiness–and, most importantly, soul-searching–to do. 
You don't dare make decisions alone because you don't trust your own instincts.
That little black dress for your birthday party? You're notorious for texting all of your girlfriends and rounding up their opinions about how it fits your butt. That draft of a response to your crush's text message? You wouldn't dare send it without a trusted source's approval. The email from a potential new employer? Roll out the polls yet again, baby!
"What should I do?"—that's the proverbial question, because you shiver at the thought of deciding on your own. If this lands familiarly, you might ask yourself, "Where did I come to believe that I'm incapable of making my own decisions?"
You sabotage things for your future self, or are dishonoring of the person you're trying to become.
This could look like chronic procrastination on the big ideas or opportunities that most excite you–ones that could potentially be the most fruitful and lucrative. It could also look like being chronically late when paying important bills or showing up for meetings that have the potential to transform your life. Or, it might be starting a battle anytime things are going too smoothly in a relationship. 
If you find yourself creating circumstances that later cause turbulence or torture, some self-assessment might be in order.
If your internal dialogue were given a mic, it'd be mortifying.
Having a bad hair day or gained a few pounds? You gaze at your reflection with an onslaught of scathing things about it. Made a typo in a group email? You hiss about it in your mind for weeks on end. Thinking of going for the big promotion or enrolling in grad school? Your mind is a choir of self-sabotaging voices–nearly ever one shouting the reasons why you who might as well give up.
If you'd be embarrassed to give your inner dialogue a mic, you might think about why you talk to yourself in a way that you'd never speak to your loved ones in a million years.
You're constantly hustling for validation and trying to sell yourself to others.
On a date with a steamy new love interest? You unpack all of your most dazzling accomplishments, even sprinkling some dramatic flair here and there. Meeting a new friend for coffee? You've got to make sure they're aware of why you're worthing of their time–dropping names, reminding them of your accolades, mentioning your upcoming vacation to the five-star resort.
If this hits home, the truth might be that you're simply trying to convince yourself of your value. It could be that you're not entirely sold on your own awesomeness, so you're hustling for other buyers. And, if so, you probably have some self-forgiveness and healing work to do.
Another person's criticism of you lands like a shot to the heart.
Get a string of unfollows on Instagram? It nags you for days. You think of the ways you could've made yourself more appealing or interesting. Overhear some negative feedback about your latest presentation or project idea? You toss and turn into the wee hours for nights on end, obsessing about how lame and stale and uninventive you are–how you just don't measure up. Or, let's say a loved one expresses that you're meddling in their affairs or overstepping your boundaries. It feels cruel and cataclysmic and unsalvageable. You'll never be able to get those words out of your head. How dare they say that to you?
If you find yourself being haunted by someone's criticism of you, even if delivered in a loving way, you might revisit your past experiences and examine your sense of self in order to figure out why criticisms land so tragically.
You've got an extreme case of Imposter Syndrome.
Those thoughts won't stop hissing you–the ones that say you're not enough. And, worst of all, they often cause you to abandon your dreams before you even get them off of the ground.
No matter how much you studied for the exam or knocked out those masterminds and workshops, you still feel like a fraud. No matter how far and wide you've shown up for your expertise and success, you can't stop asking yourself, "Who do I think I am trying to pull this off?"
If this resonates, you're not alone. Studies show that imposter syndrome affects about 70 percent of educated adults. But that doesn't mean it's something you should live with.
You're still waiting for a fairytale love story to rescue you and paint all of your skies blue, forevermore.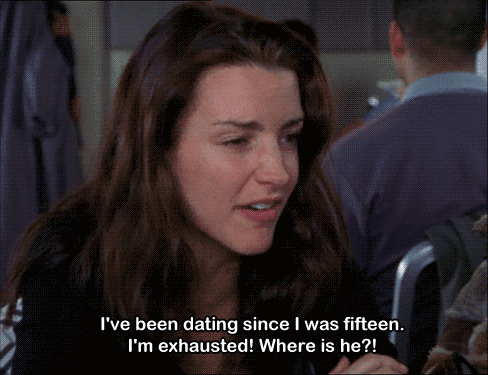 There's a hilariously relatable scene in Sex and the City when Charlotte laments about her failure to find lasting love. Exasperated, she hisses to her girlfriends, "I've been dating since I was 15. I'm exhausted; where is he?!?"
And women, young and old, all across America dropped their shoulders and sighed with heartfelt commiseration.
But, while, thanks to Disney, the unrelenting dream of a fairytale ending is a stubborn one to shed in the hearts of romantics–especially when it's been ingrained in our psyches since the age of baby dolls and pull-ups, the truth is that there's no "happily ever after" like the one you have the chance to build within. That's the most sacred and breathtaking bond of all. It's the kind that'll have you waking up with a smile on your lips, no matter who or what floats in and out of your orbit.
So, then, where does the quest for self-love begin?
It starts with declaring that you're a worthy participant on planet Earth. It's about refusing to allow anyone's toxic projections to shrink you or trigger you—because you're governed by your own self-belief.
It's living from a core understanding that you're deserving of compassion, kindness and respect. It means giving yourself permission to evolve through the fumbles and mistakes you'll inevitably make, and to confidently share your heart, ideas, gifts and perspectives with the world. 
So, if you're itching to dive deeper into this topic and explore what this buzzword is all about, grab a copy of my guided, research-backed program, the 21-Day Radical Life Renovation to unlock a level of confidence and self-love you may have never dreamt possible.